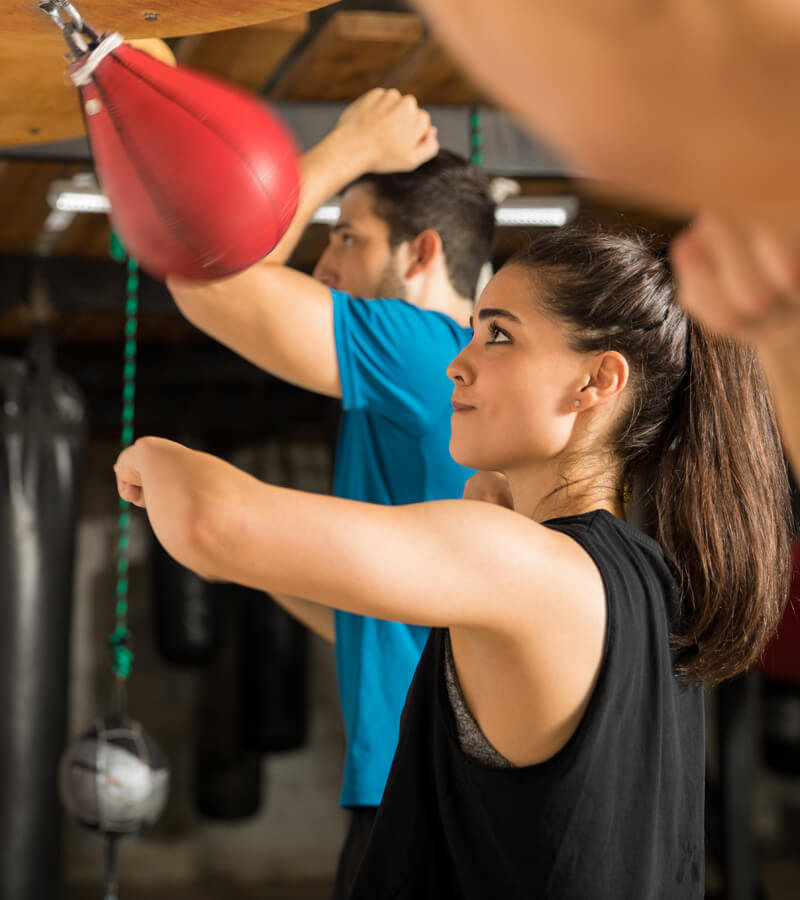 Way back in 1910, Lionel Baly was an eminent surgeon practising in Lambeth. At a time when the local youngsters would have been running round with empty stomachs and no shoes on their feet, Lionel would have been known as a man of some means. But far from being a typical "upper class toff" of the day, remaining aloof from the local riff-raff, Lionel had a real social conscience.
To help the local kids get off the street he set up a sporting organisation and called it the Fitzroy Lodge. It started off as a multi-sport's centre, but over the years became a dedicated Amateur Boxing Club.
The Fitzroy Lodge went from strength to strength and settled down to business in a gym sporting three rings in Walcott Square. Things changed dramatically in 1939 when Hitler sent over a big hairy pilot who dropped a bomb on the club and destroyed it.
After a nomadic existence in the years that followed, the club finally found a permanent home under the arches in Lambeth Road in 1946. The arch had been used as an air raid shelter and was more or less derelict. But undeterred, the lads rolled their sleeves up and made it habitable. It's a shame the boys of '46′ can't see the club today looking more like a palace than a bombsite.
The 50′s and the 60′s saw the Fitzroy Lodge emerge as one of the top clubs in the country with champions too numerous to mention at every level.
From the early 60′s onwards, the consistency in coaching methods was assured when Mick Carney and Billy Webster hung up their own gloves, to concentrate on passing their impressive wealth of knowledge to new lads. Over the last forty years, they have been one of the most successful partnerships in amateur boxing producing many ABA champions.
The club still sends its warriors out to do battle in the famous white vest with black hoops and long may it continue.